Customer Resources
Well Owners
When to test your well
Whether you are considering buying or already own a property with a drinking water well, you may have concerns about the safety and

quality of that water. The EPA has posted some helpful information and frequently asked questions regarding "Reasons to test your well." If you have questions about signs that you should test your water, please visit the EPA website for more information.
Interpreting your results
Have you already had your well tested and now find yourself asking, "what does this information mean?" It can sometimes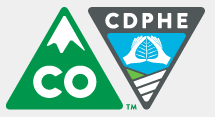 be confusing to make sense of your well water results. The Colorado Department of Public Health and Environment has provided several links to information and tools to help you understand your results better. Go to the CDPHE website to review more information about what your results mean to you.
Professional Affiliations
Members of our staff belong to various organizations assembled around water quality in Colorado and the surrounding region. Employees attend meetings and participate in trade shows and sponsored activities to stay informed about issues related to the treatment and monitoring of drinking water and waste water to help us better facilitate our customers' laboratory needs. To find more information about organizations we work with, follow the links below.
American Water Works Association – Rocky Mountain Section
Rocky Mountain Water Environment Association
Colorado Rural Water Association
Rocky Mountain Water Quality Analysts Association